We are hiring!
Join the Premiere Mobile Bar and Catering service on Florida's Gulf Coast.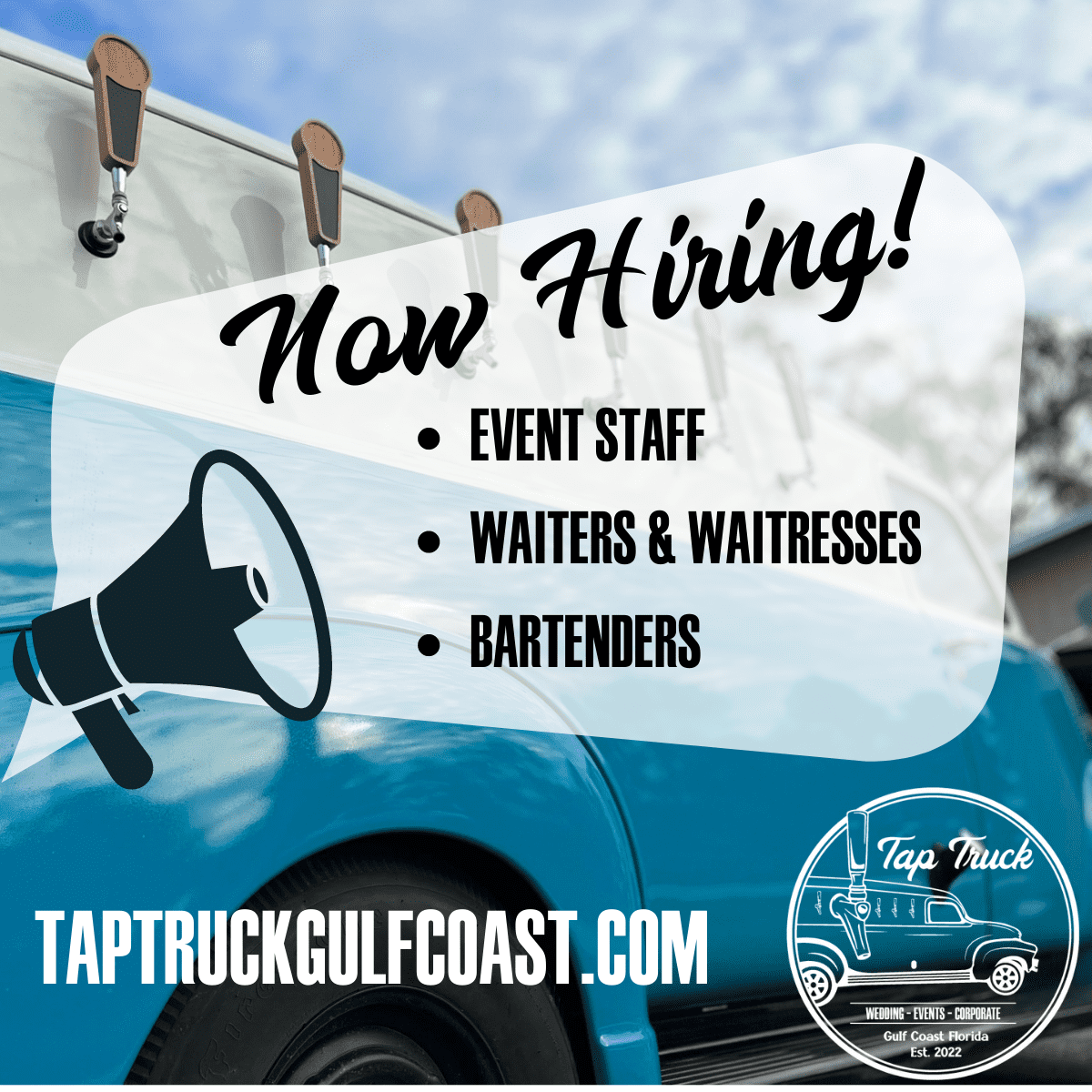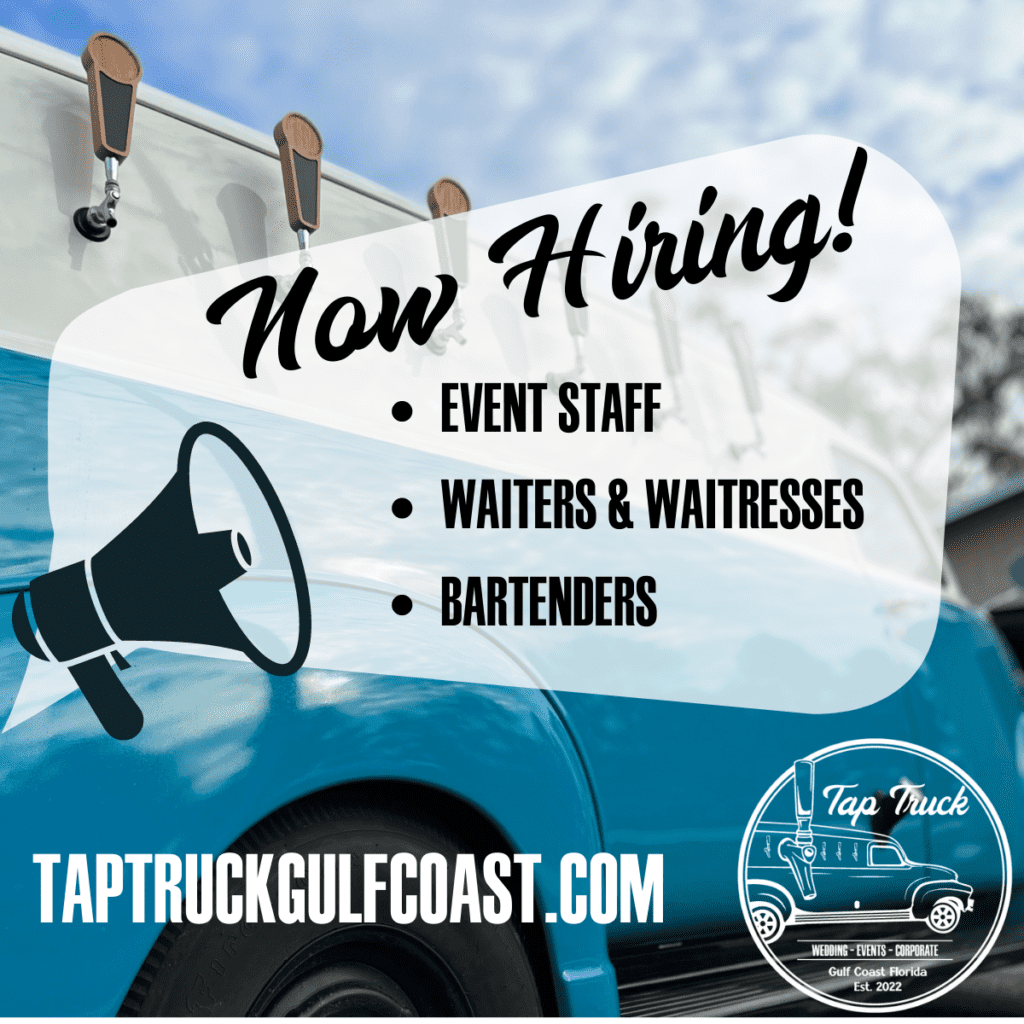 We are looking for dedicated team members to fill positions such as
waiters and waitresses
bar tenders
event staff
for our beverage catering service in Pinellas, Pasco and Tampa.
**Full time and part time positions available.**
Also Bar tender contractors / self employed are welcome.
We are always looking for partners or sponsors for our business to. Become a partner or sponsor in one of the fastest growing Mobile Bar caterings services Florida has to offer.
If you see yourself fitting one of these positions and want to become a team member please email us with your resume.
Contact us at hello@taptruckgulfcoast.com
Learn more about our Mobile Bar Catering on Florida's Gulf Coast
*Must be 21 years of age to apply*