Tap Truck Tampa
Unforgettable Moments
in Tampa and from Hillsborough to Pinellas
Weddings - Corporate - Parties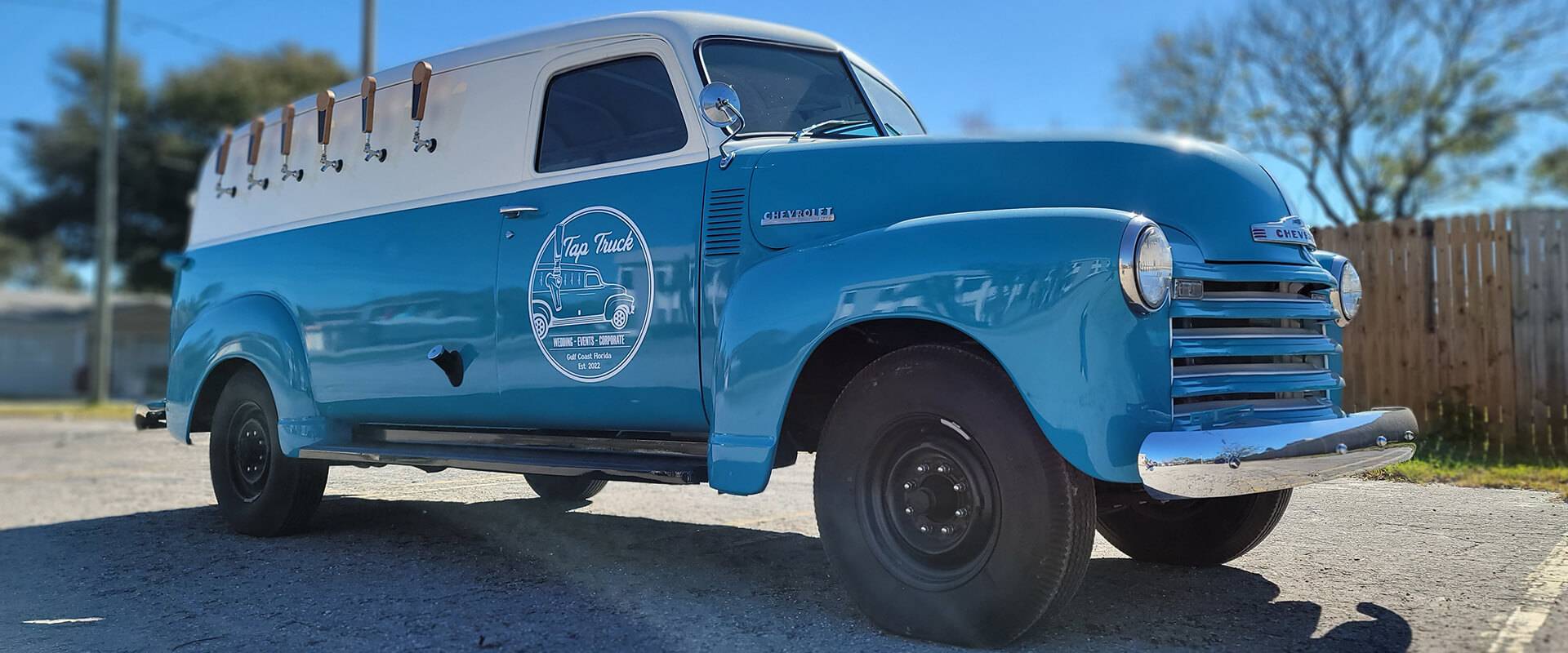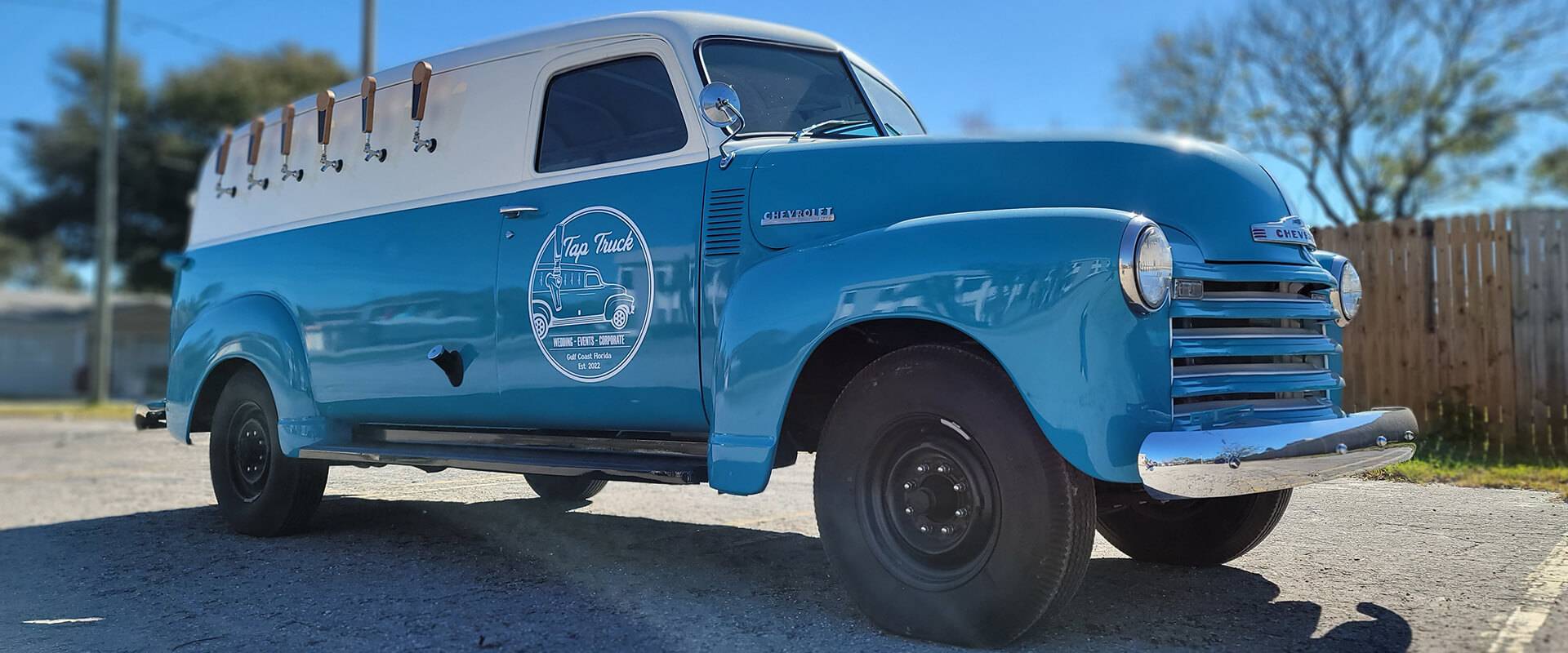 Block
Book your Tap Truck in Tampa
Get ready for a new kind of Wedding Party, Corporate Events and other Occasions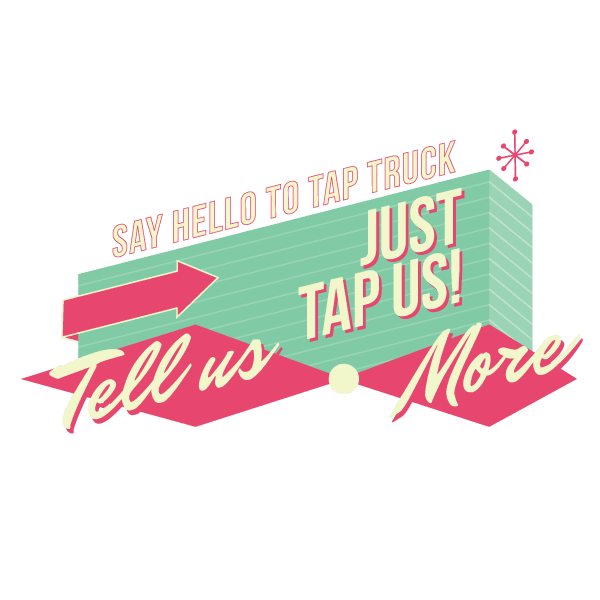 Don't miss it: Send us your request now to save your event date.
You'll get our best offer right away. Enjoy your Tap Truck Package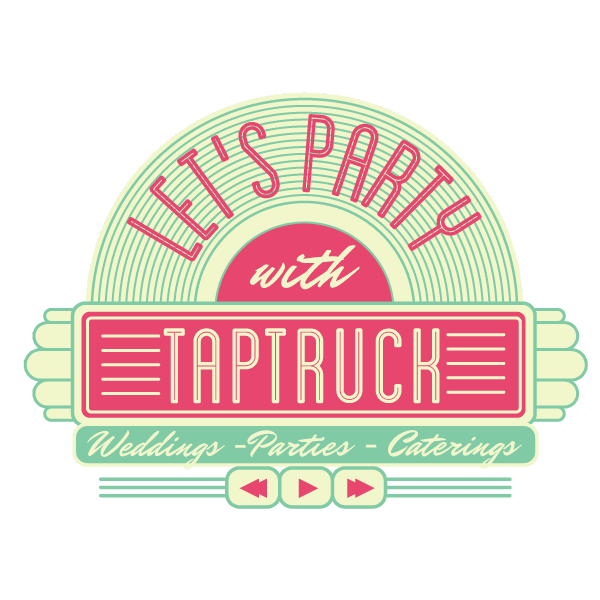 We will come to your event venue and have everything in place.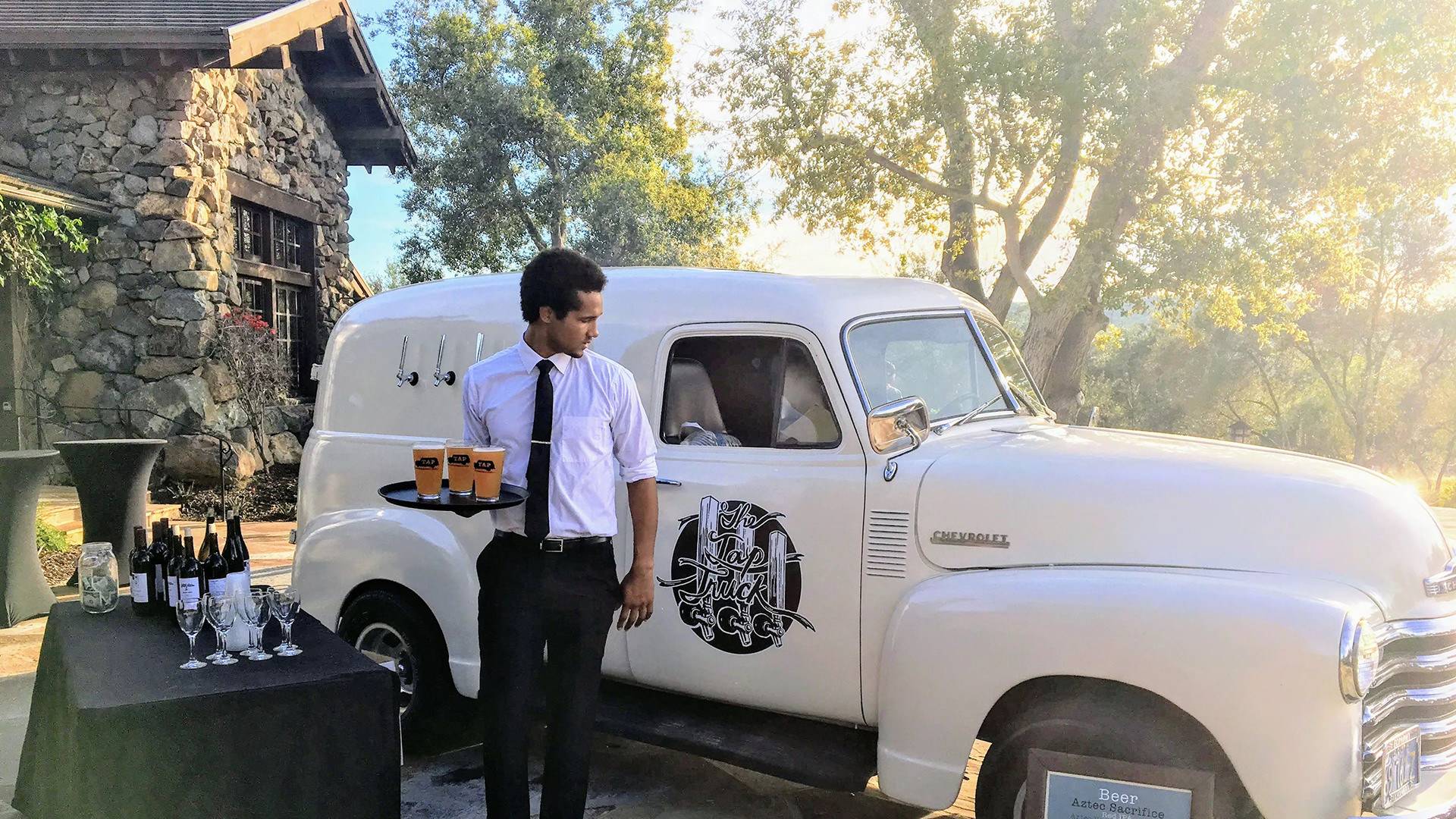 Block
Beer on Tap • Cocktails • Champaign and more ...
If you're looking for an exciting and unique way to cater your next event in the Tampa Bay Area, Tap Truck Gulf Coast is the perfect solution!
Events
Book your Tap Truck Tampa Event
Learn more about occasions and request for a quote.
Wedding Parties
No matter where, no matter when, say "I do" with us. Wedding Parties in Florida and on the beach are very popular. They need outstanding catering and event services. Enjoy a one of a kind mobile bar experience with our 1948 Chevy panel beer truck with drinks and beer on tap.
Corporate Events
Are you looking for a Friday after-work happy hour or for a special event for your team? With your Tap Truck Tampa you get a unique event experience, no matter if you want to throw a party or book a team gathering once a month. Let your team enjoy outstanding event services.
Occasions & Services
There are many occasions you should celebrate. Baby showers, gender reveal parties, family reunions, bachelor, bachelorette and Birthday parties. Outdoor or indoor enjoy Tap Truck Tampa with a full event concept. Coming Soon: Our Streamliner Food Truck!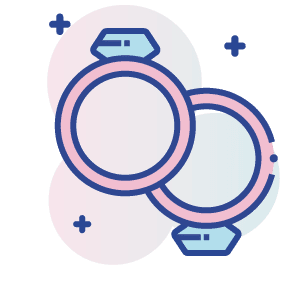 Perfect for weddings and other occasions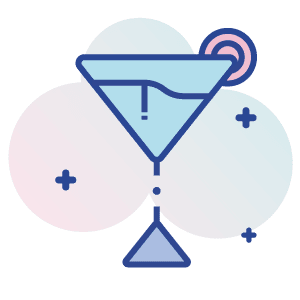 Beer & Drinks on Tap, Cocktails, Champaign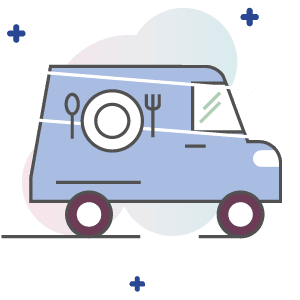 Coming Soon: Our vintage Food Truck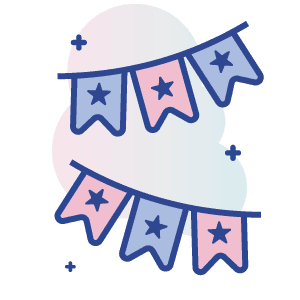 Book many Extras and Entertainment Features
Home made TT Iced T, Lemonade and Cookies
Slide 1
Are you looking for a unique mobile bar catering?
Book your Tap Truck Catering Event in Tampa
This is definitely a unique event experience!
Tap Truck Gulf Coast in the Tampa Bay Area is an excellent option for any event, whether a wedding, corporate event, or even a simple gathering. This catering company stands apart from other catering services due to its one-of-a-kind catering style and quality of service.

Book your Tap Truck or request a quote >
Slide 2
Tap Truck Catering in Tampa
Take your wedding party to the next level
We are Tap Truck Gulf Coast and we provide you with an unforgettable wedding party experience. We offer custom menus to fit your needs and an array of unique drink options. From local brewed craft beer and wine to seasonal craft beers and specialty cocktails, Tap Truck Event Catering has something for everyone.
Slide 3
Rent your Mobile Vintage Truck with Bar and Staff
Tap Truck Catering Events in Tampa and Hillsborough
Corporate Events: Tap Truck Gulf Coast will customize a menu for corporate events to fit your specific needs. The classic trucks offer craft beers, cocktails, and wines to give the event a unique and memorable touch.
Casual Gatherings: Tap Truck Gulf Coast can provide a fun and memorable experience for simpler gatherings. Whether it be a birthday party, graduation party, or just a casual group of friends, we provide drinks to make the event special.
Slide 3
Are you ready for your next Tap Truck Event in Tampa?
Why choose Tap Truck Gulf Coast Events?
There are many reasons to choose Tap Truck Gulf Coast for your next event in Tampa Bay, Florida. For one, our mobile bar and catering services are genuinely one-of-a-kind. We offer a wide selection of craft beer, wine, and spirits, all of which can be enjoyed on our fully stocked mobile bar. In addition, our talented team of mixologists can create custom cocktails for your guests, ensuring that everyone has a memorable experience.
We understand that each event is different, so we offer a wide range of options to choose from. Please get in touch today for more information or to inquire about booking your next event.
Slide 3
Coming Soon: Our Vintage Food Truck
Enjoy Full Service Catering Events in Tampa Bay Area
We are very excited to announce that we will soon add our brand new Food Truck to our fleet. Enjoy mobile catering events everywhere - on the beach, in your backyard, or at any event venue. As of Spring 2023 we will offer delicious catering with our Streamliner. This is the perfect symbiosis of vintage event flair and high quality catering standards. Where a unique event experience meets a timeless elegance. Of course including mobile cocktail and event furniture, decoration and more.
Block
Book your Tap Truck Event Catering today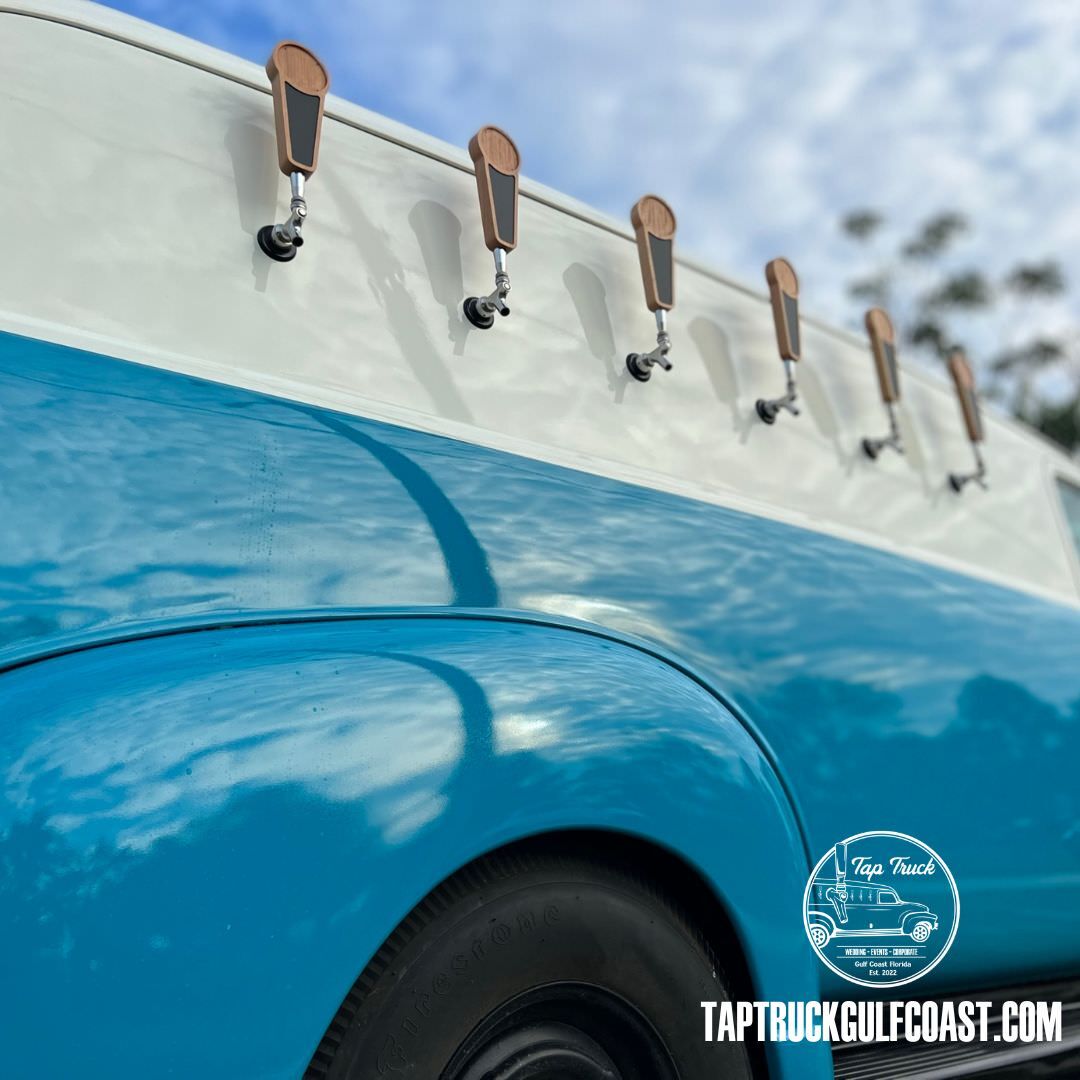 Enjoy one of the best experiences an event can bring to your guests!