A tap truck is an increasingly popular catering option for events of all sizes. It's basically a mobile bartending service that comes right to. This will allow your guests to enjoy craft beer, cider, or wine in a unique and memorable way. With so many different styles available, a tap truck can be an excellent addition to outdoor weddings, corporate events.
What are my benefits from a Tap Truck Catering?
Planning your event with a Tap Truck is simple and convenient. Not only is it more cost-effective than having a full bar, but tap trucks can be tailored to your event theme – whether it's a tropical beach party or something more traditional. Plus, tap trucks come with all the necessary tools and equipment needed to serve drinks on tap, including taps, fridges, and more.
Which drinks can I have on Taps?
You can have almost every kind of craft beer, cider or wine on tap. With a tap truck, you can have a variety of drinks available for your guests. As a special offer you can even get custom tap handles to make it easier to identify the various drinks available at your event. No matter what type of event you're hosting, tap truck catering is a great way to add an eyecatcher.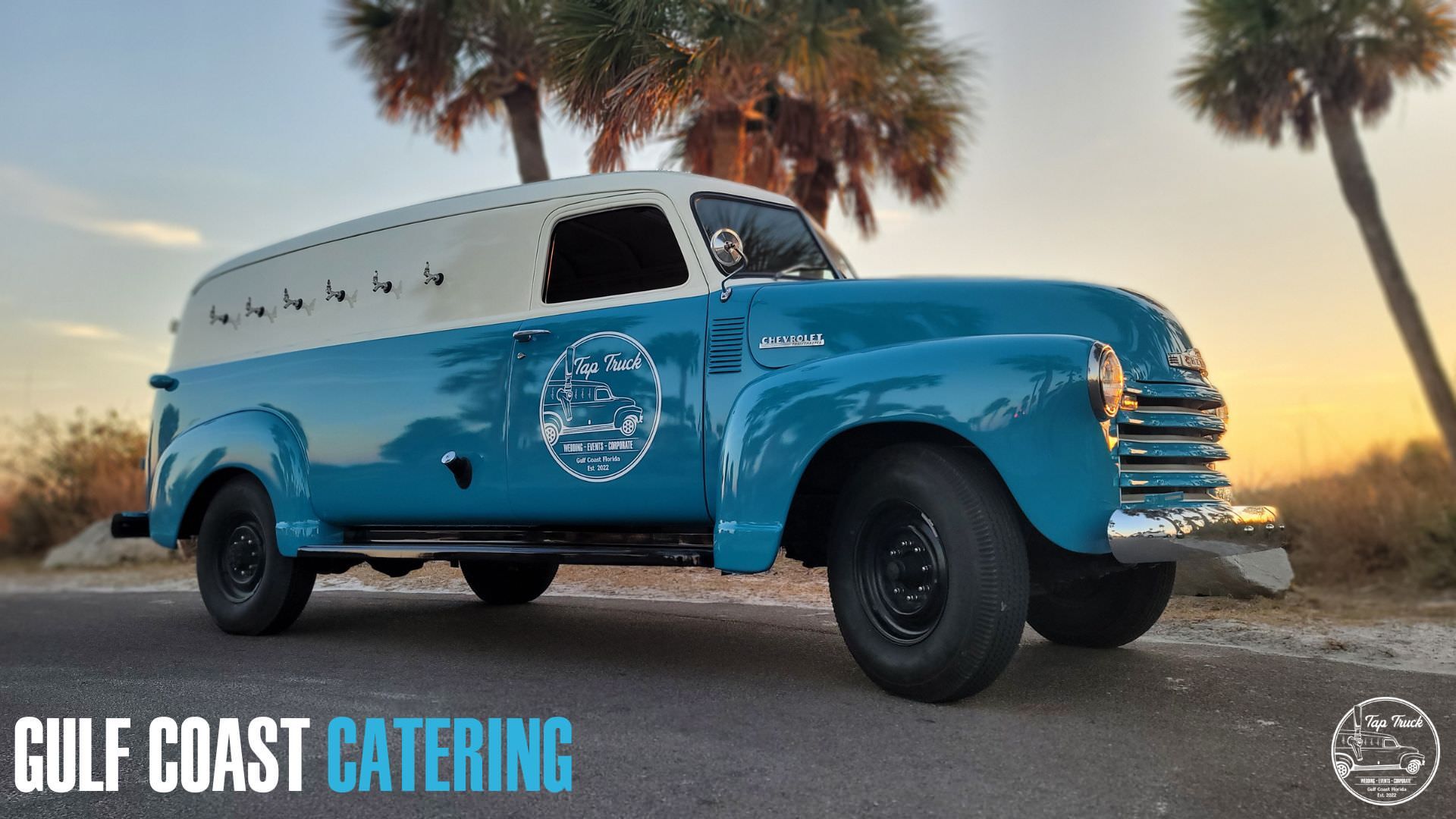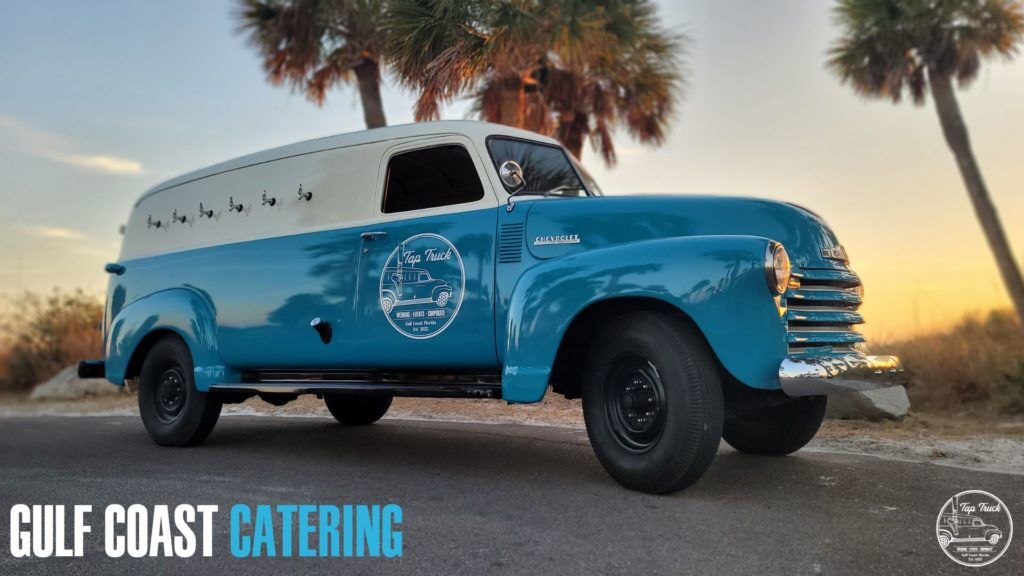 Tap Truck Events are very popular in Florida
A Tap Truck is also a very effective way to serve your guests at a wedding reception or party with all mobile bartendending services in Tampa Bay you need for your event. This tap truck concept is gaining traction in Florida and other parts of the U.S., due to its unique look and feel, which will surely draw a lot of attention from guests at any event. With tap trucks, you'll have all the necessary components for your event—taps, fridges, coolers, bar and the staff needed to serve the drinks.
Vintage Trucks as mobile bars
Vintage tap trucks in Florida are becoming increasingly popular as the perfect way to add a touch of class and nostalgia to any event. Vintage tap trucks offer a whole different range of possibilities—from an old-school school bus that serves beer, cider or wine on tap to a classic truck that's been reworked into a mobile taproom. A Tap Truck, also calles 'a beer truck' enables you to serve as many beers as you like no matter where your event is taking place.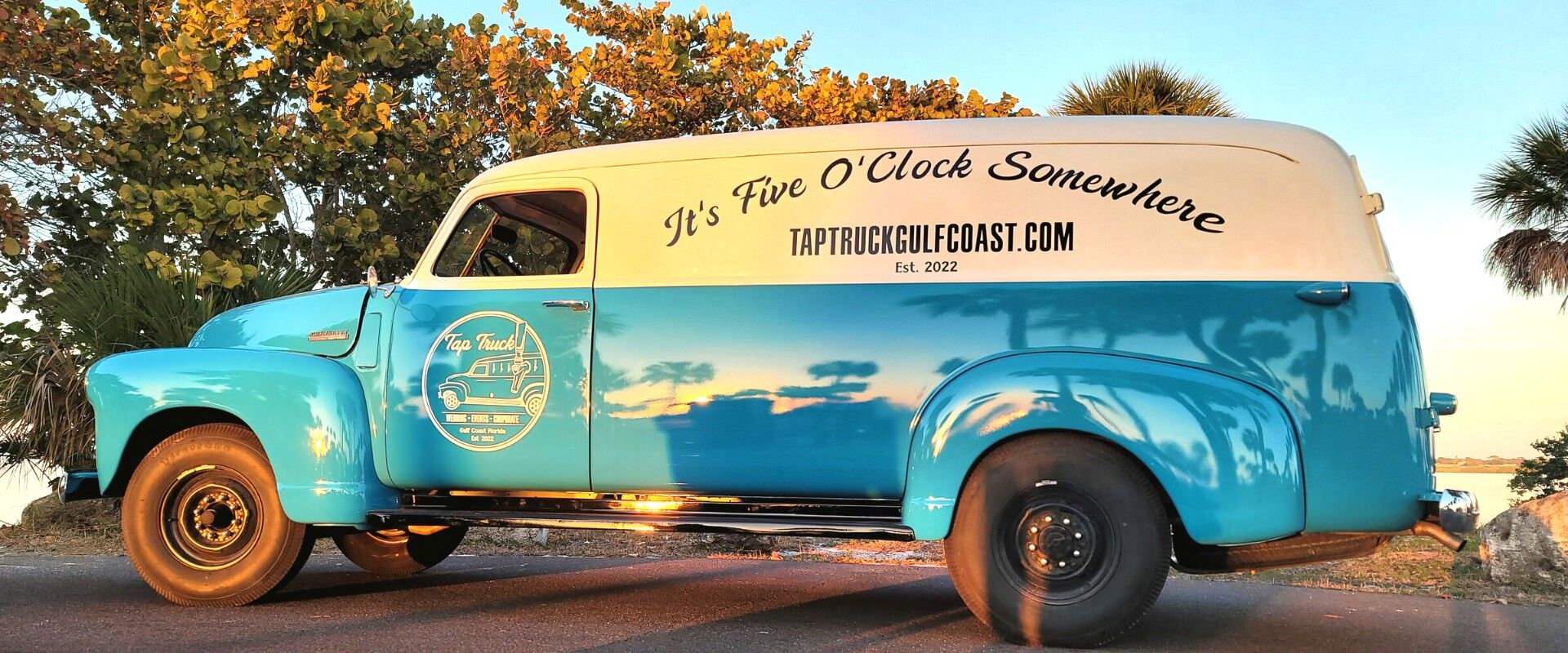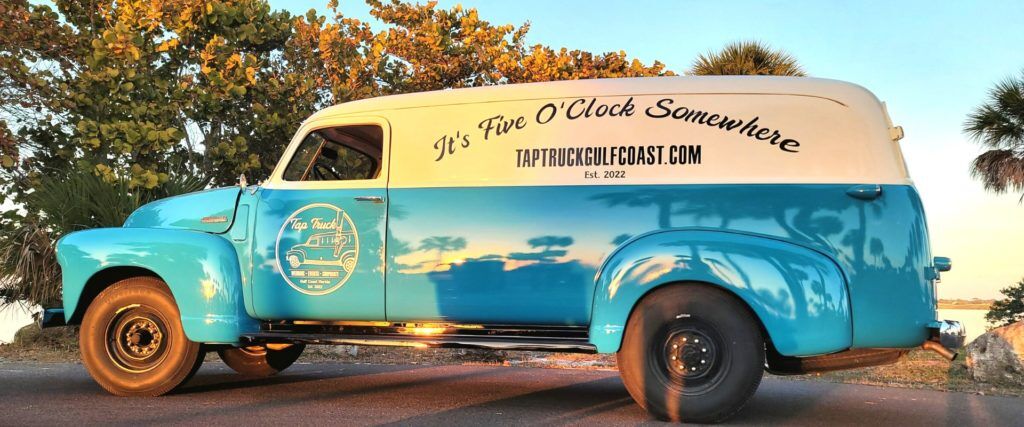 Get your Tap Truck on Florida's Gulf Coast
Planning your Wedding on the beach can be challenging, especially in terms of finding a suitable catering for your wedding reception. Luckily, Florida's Gulf Coast now has a real Tap Truck company for hire that will make your wedding feel extra special. Choose from a wide selection of drinks such as beers (local and domestic) on Tap, cocktails and mocktails and even lemonade can will be freshly poured. Your tap truck will come with staff to help you out and make sure everything flows smoothly. So, if you're looking for something unique and special for your big day, consider getting your tap truck today!